Article written by Kevin Harrington
You might of heard me talk about this subject before. It is no secret companies today are using video marketing more and more to engage with their audience. For example, Harrington Productions has done a lot of Promo or Brand Videos. In fact, we specialize in them. At the core, video, when done correctly, will humanize your business in a powerful way and connect on an authentic level immediately and build more trust. Check out our website: https://www.harringtonprovideo.com/services/brand-video/
I'm updating the "5 Videos That Every Company Needs" so to speak, because things change and I have a few exciting additions to the list. So here is the top 5 most common types of video marketing companies use:
Product/Service Videos

Customer/Employee Testimonial Videos
Explainer Videos
Customer Journey Videos (or Case Studies)

Brand Videos
The Addition – The 80% Video (or Q & A Video)
The 80% video is coined by Tyler Lessard, co-author of "The Visual Sale". It's really an exciting idea and is said to be the video companies should produce first. I call it the Q & A video. It goes like this:
When companies create video content, they sometimes don't focus on the stuff that actually generates trust. They talk about their company but don't overcome prospects concerns, address common fears, pain points, or clearly answer clients questions. The Q & A video concentrates on stuff that will immediately impact customers awareness and interest.
Here's how – create 1 video or a short series of videos that addresses 80% of people's concerns & pain points. These videos are a way to make their decision easier. By focusing on the clients problems, these video not only saves you time answering basic questions but more importantly, you have already built up relationships of trust on the front-end.
Are you losing sales because people don't understand your product or service? By answering your customers most asked questions, these sales-boosting videos will: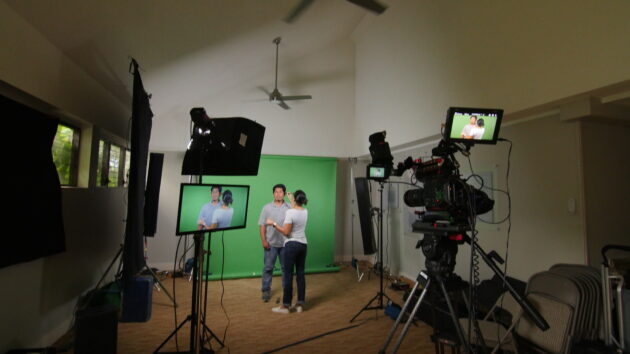 Eliminate Objections
Share The Benefits
Convert More Sales
The Q & A Video Process is Simple:
1) Have your team brainstorm the most important questions they get from consumers/community about your product/service and how it benefits their lives. 2) What is your companies solution to that problem. At a minimum, you should be able to come up with 10 questions (and answers).
Once you've completed your brainstorm, narrow your list down to the top seven questions. These will constitute your core 80%. Answer each question in an individual video. We can take these seven videos and combine them into one long video. This will be your Q & A video.
How the Q & A Video Package Works

You won't have to sacrifice more time and energy answering the same questions or worrying about clarity or consistency in your message. You'll have a series of professional-looking Q & A videos ready to put on your website, send to clients, or share on your favorite platform. See a short example:
Link of Sands of Kahana staff.
Immediately get these video in the hands of your marketing team and integrate them into your sales process, with the core purpose of having prospects view it, comment on it and share it. I'm not saying these videos will instantly make you millions of dollars. I'm not into hyped sales claims. But I can promise that these videos will make it much easier to explain what you do, sell your stuff, and spread your message.
And that's a powerful thing.
Get a video package that does the hard work for you clarifying your message, educating your clients, and standing out from the crowd while you sleep. Book your Q & A video session now. Not ready to book yet? Schedule a  discovery call and you'll be surprised how affordable this package is. Just go to our contact page and drop us a line: https://www.harringtonprovideo.com/contact/
Well there you have it. The top 5 most popular types of video marketing – and an addition! We encourage you to consider trying one, or trying them all, to boost your company's marketing campaigns. And when you need a professional to help you, please give us a call!